ShoppingFeeder allows you to add multiple users to a single account. This means that you don't have to share a single login and can define roles for each user you create
To a new user to your ShoppingFeeder account
Navigate to User Management Page
Select Manage Users from the Navigation Menu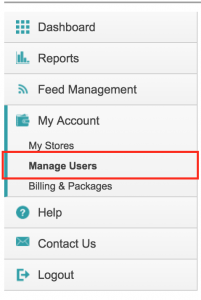 Create New User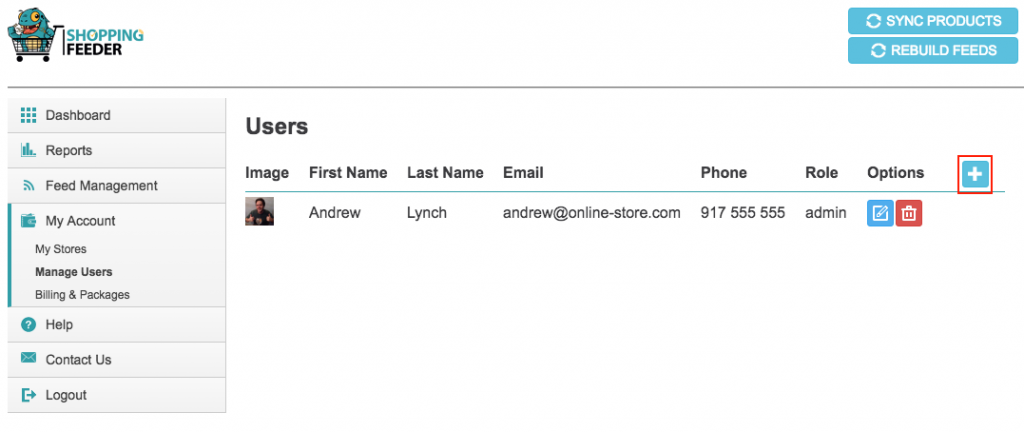 The Users Page displays the details and roles of all Users in your ShoppingFeeder Account. To add a new User click the + button in the top right-hand corner.
Complete New User Details
Fill in the details of the User you wish to add.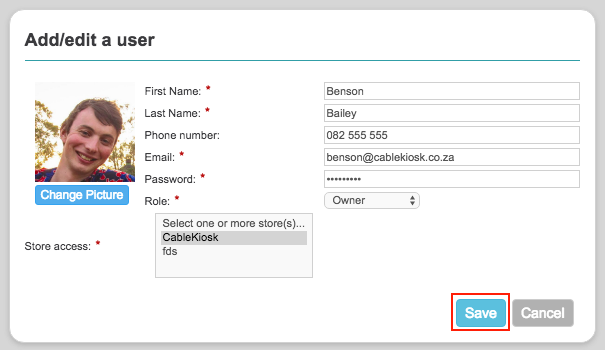 A user in ShoppingFeeder can be assigned one of three roles in ShoppingFeeder.
There are three different types of roles for users in ShoppingFeeder. You are required to select a role when you create a user. Learn more about roles
You are also required to assign a user to a store. This will give a user access to that store. You can select a single or multiple stores
Once you have entered all the details click save and a new user will be created.