ShoppingFeeder allows you to add multiple stores to a single account. This enables you to easily manage multiple feeds for multiple stores from a single ShoppingFeeder account.
Note: Only Premium and Standard Plans allow you to add more than one store to an account.
Navigate to Store Management Page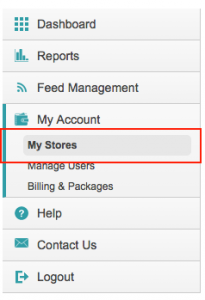 Select My Account and then My Stores from the menu.
Navigate to Store Management Page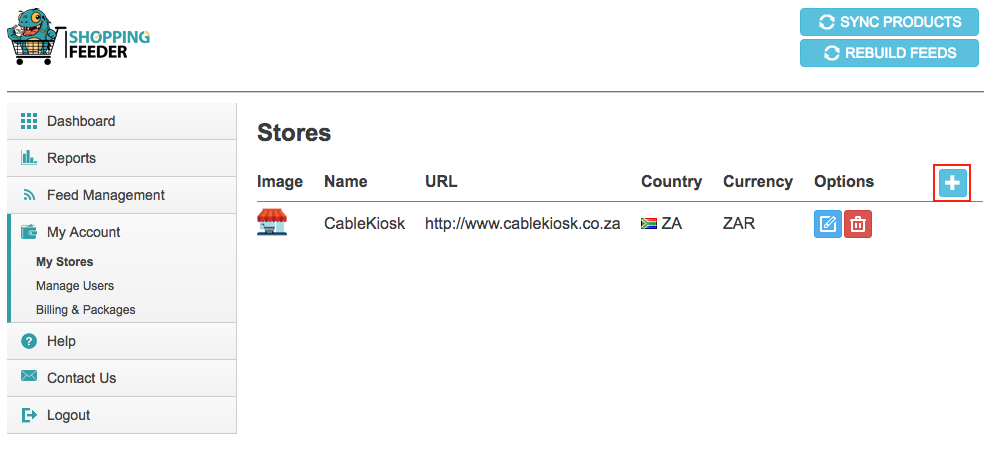 The Store Management Page lists all the stores that are currently in your account. To begin the process of adding a new store. Click the + button in the top right-hand corner.
Enter Details of New Store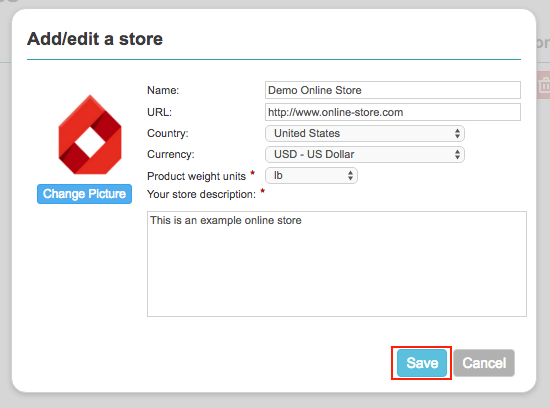 Fill in the fields making sure to enter there full URL of your store and selecting the primary currency in which you sell your products. Once complete click the Save button.
Complete new store setup

The new store has been added to added to your list of stores. To complete the setup of your new store click the settings button and follow the wizard.
Learn how to setup up a store in ShoppingFeeder