The Facebook Product Catalog enables you to upload all the products you wish to advertise on Facebook. Connecting a product feed to Facebook allows you to take advantage of Facebook Dynamic Product Ads. Facebook will automatically fetch your e-commerce store's product feed, so you only need to set this up once.
This step by step guide explains how to create a Facebook Product Catalog. Before beginning please make sure that you have:
Installed the ShoppingFeeder Plugin
Created a Facebook Business Manager Account
Created a Facebook Pixel & setup Facebook Event Tracking
Create New Product Catalog
Once logged into Facebook Business Manager create a new Product Catalog by clicking Add New -> Product Catalogs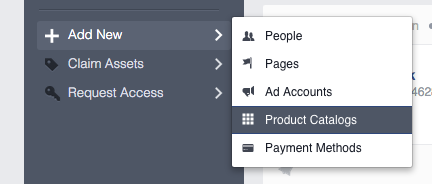 Name Product Catalog
A product catalog is a collection of all the products in your feed. Provide a suitable name and click Create Product Catalog.
Associate Facebook Pixel With Catalog
In order for Facebook to re-market your ads to users, you need to associate a Facebook Pixel with the Product Catalog. This pixel helps Facebook understand how users engage with your e-commerce site.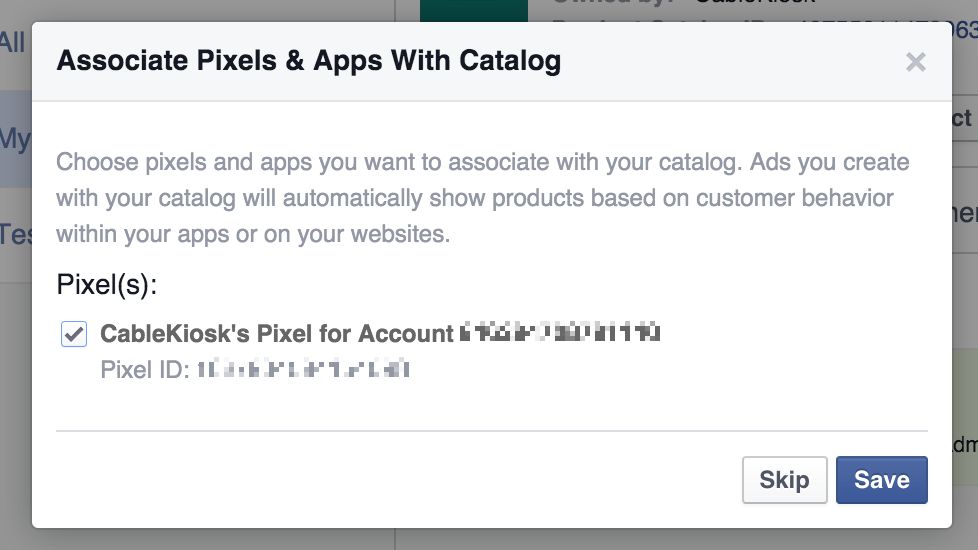 Add Product Feed
Having completed Pixel association, select the Catalog you created and click Add Product Feed

Enter Product Feed Details
Give your Product Feed a name and copy and paste the Facebook Dynamic Product Ads URL from ShoppingFeeder. To ensure that Facebook always has an up-to-date version of your product catalog set Upload Frequency to Daily (ShoppingFeeder will handle synchronising your products with any changes you've made in your store). Finally click Schedule Upload and Facebook will go instantly fetch your feed.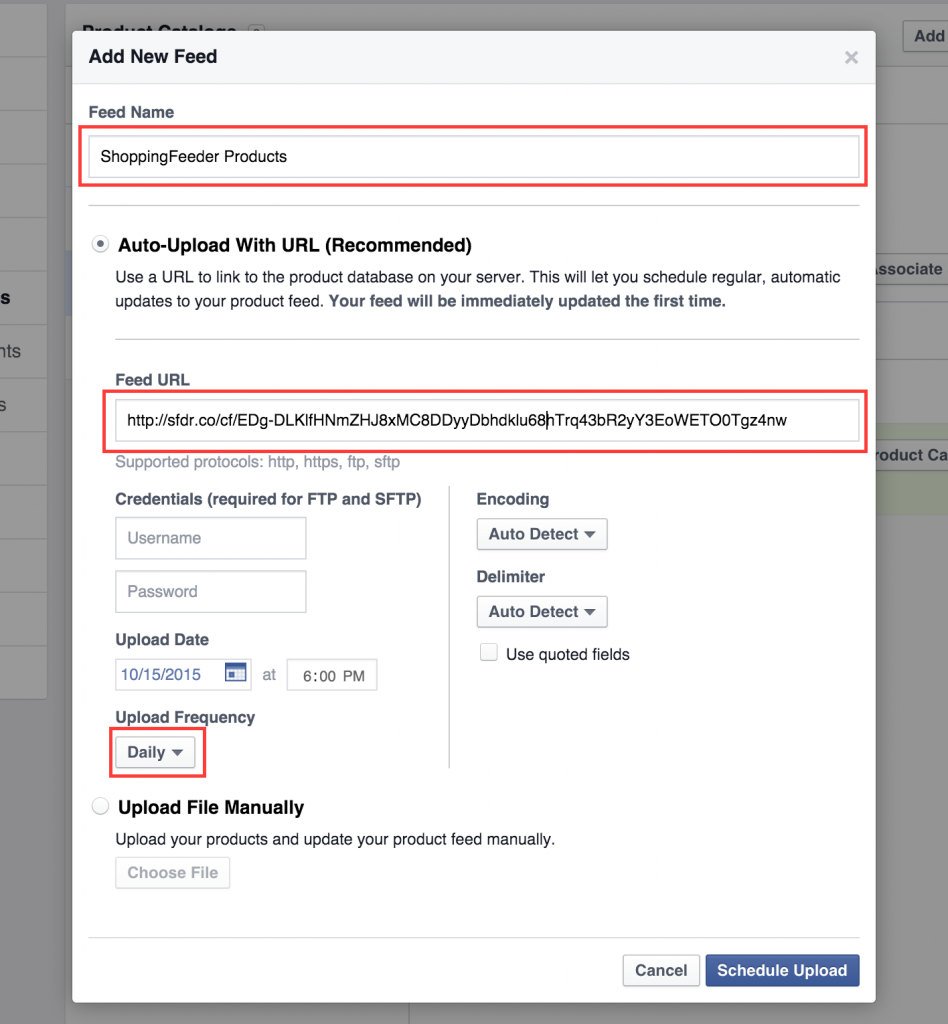 Check If Products Added to Feed
The time Facebook takes to process your product feed is dependent on the number of products in your feed, but this should not take more than a few minutes. To check on the progress of your feed and to review the feed for any errors. Select your Catalog and then click on the Product Catalog ID


Once these steps are complete you can create Facebook Dynamic Product Ads