Kelkoo is an international product comparison channel which operates in 10 countries including France, Spain, Germany, Netherlands and the UK. Established in 1999, the company offers excellent customer service, competitive CPC rates and is a cost-effective means of breaking into the European market. Offering services for both merchants and publishers alike, this international service is a must if you are seeking to expand your online empire. 
In this step-by-step guide we will show you how to submit your ShoppingFeeder XML feed URL to Kelkoo.
Before following this guide, make sure that you know how to:
Generate Kelkoo Feed URL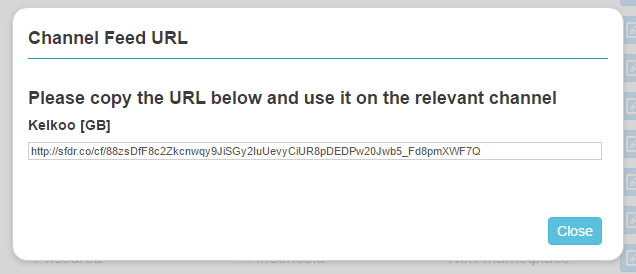 Note: Be sure to select the correct region for your generated XML feed URL
Submit your XML feed URL
Click on the

Manage Offers tab on your Merchant Dashboard.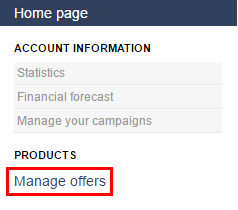 Select the ShoppingFeeder icon.

Paste the URL you generated in Step 1 into the available field and click Create New Feed.

Kelkoo is a serious competitor in the European e-commerce market and is a solid investment if you are looking to reach this region. Customer service is prompt and the site is sleek and easy to navigate, allowing for a pleasant experience for merchants and customers alike. Using this guide you will have your platform's items listed on channel that is powerful and easy to use, with the added convenience of your automated ShoppingFeeder XML feed saving you time and money.