ShoppingFeeder is a powerful extension for Magento which enables you to manage and distribute your product data to over 100 marketing channels. This guide will show you how to install and setup the ShoppingFeeder Magento Extension using a Magento Connect Extension Key and the Magento Downloader.
Open Magento Connect Manager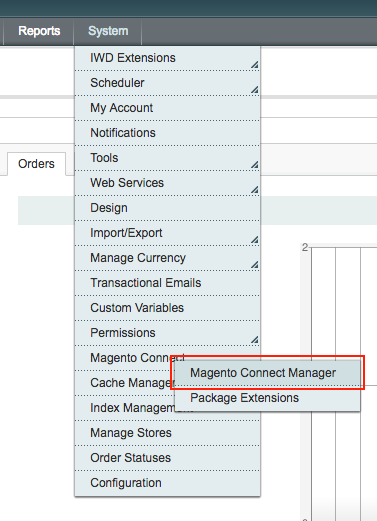 To open the Magento Connect Manager log in to your Magento Admin and navigate to System -> Magento Connect -> Magento Connect Manager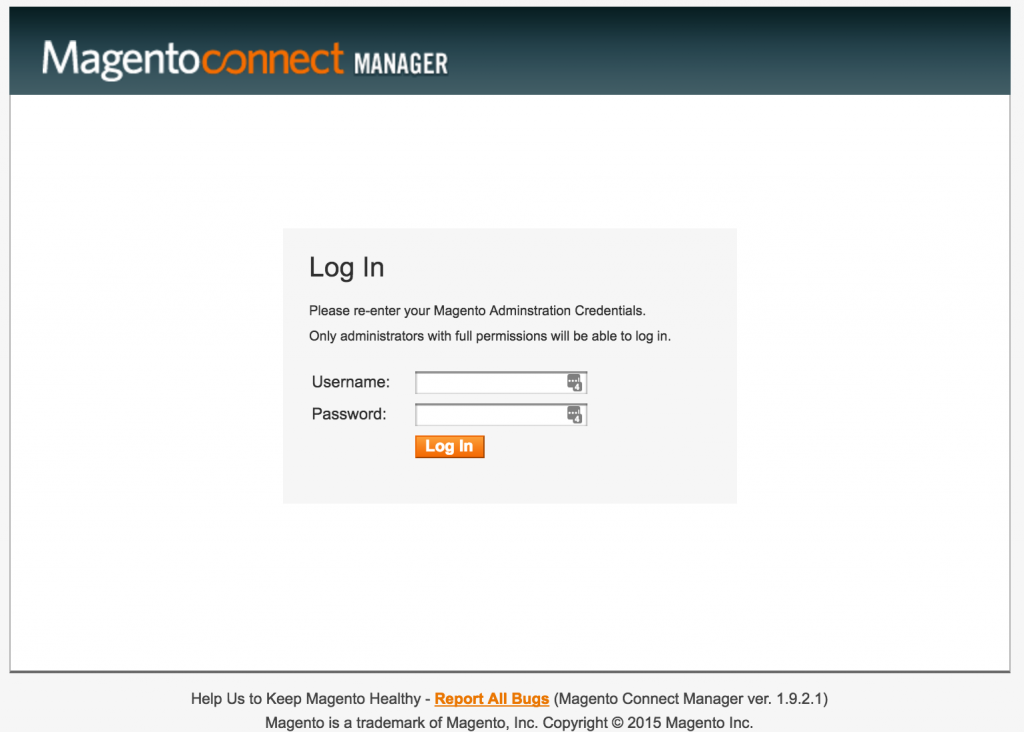 Log in to the Magento Connect Manager using the same password that your use to login to your Magento Admin Panel. Note: You will need to be an administrator with full permissions in order to login.
Retrieve Magento Connect Extension Key
To install a Mangento plugin you are required to copy and paste in the Magento Connect Extension Key. You can locate the ShoppingFeeder Extension in Magento Connect Marketplace by clicking here
You will be required to create a Magento Connect Account in order to retrieve the key. Once you've logged in click the Install Now button, accept the extension license agreement and then Get Extension Key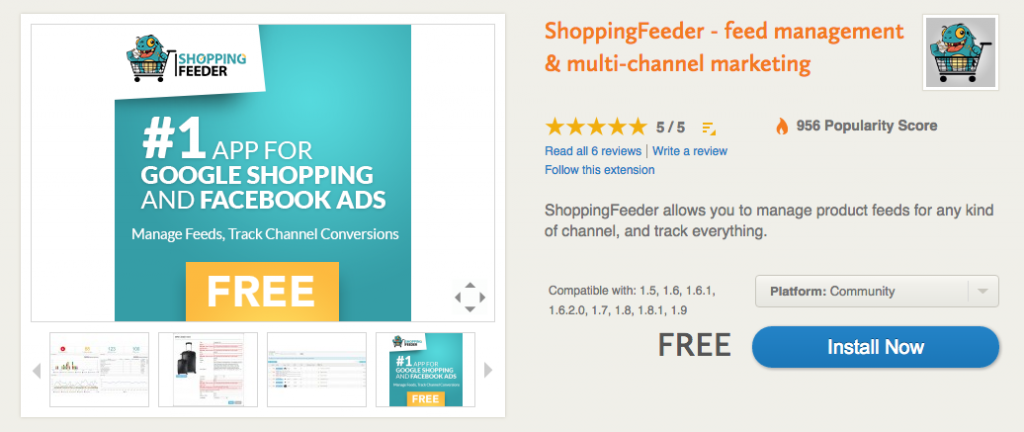 Install ShoppingFeeder Extension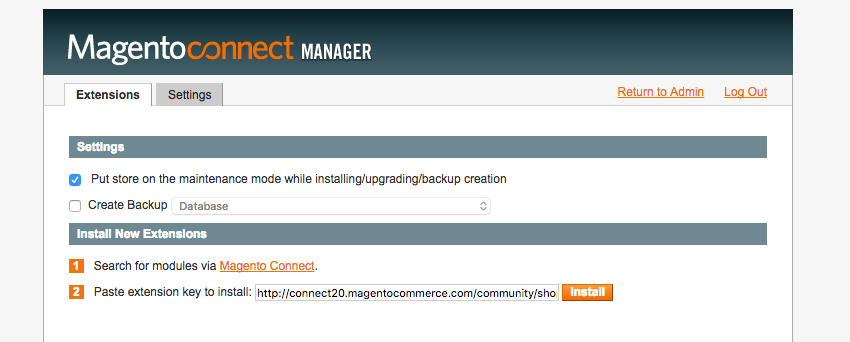 Paste in the ShoppingFeeder Extension Key and click install. The ShoppingFeeder extension will then be automatically installed.
Configure ShoppingFeeder Options
In your Magento Admin navigate to System -> Configuration . The ShoppingFeeder Module will be visible under the Catalog sub-heading.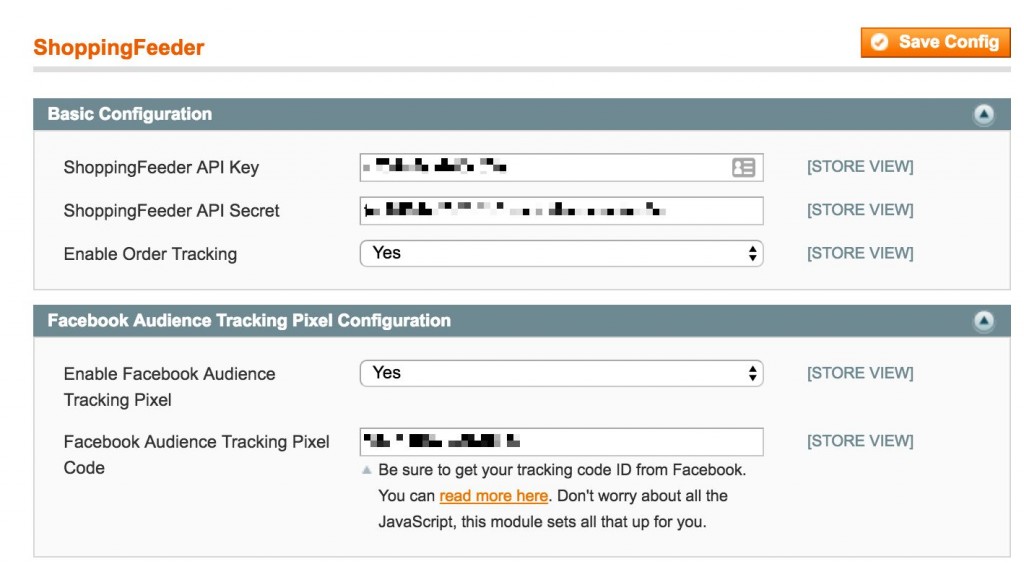 Paste your API Key and API Secret into the respective fields. Your API Key and API secret will be provided to you during the ShoppingFeeder setup. Once all you changes have been made click Save Config
You are also able to enable Facebook Dynamic Products ads. ShoppingFeeder will automatically inject Facebook Events Tracking into your Magento theme.
Learn more about the ShoppingFeeder setup wizard