Shopify is an e-commerce platform that allows anyone to create and manage an online store. We've created a detailed guide to walk our clients through the process of integrating ShoppingFeeder with the Shopify app. Why integrate? By adding ShoppingFeeder as a plug-in, your channel management becomes highly customizable; you'll be able to organize product data and order information, access detailed analytics reports based on the categories you choose and get insights into how each of your channels is performing. 
If you're experiencing problems installing the app using Safari, please switch to Google Chrome to complete setup.
Visit the ShoppingFeeder App Page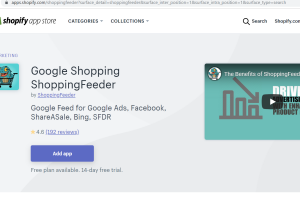 Select the Add app button to begin the installation process.
Authorize the ShoppingFeeder App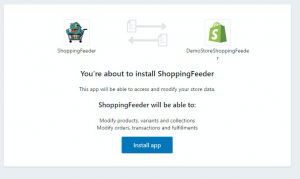 Create ShoppingFeeder Account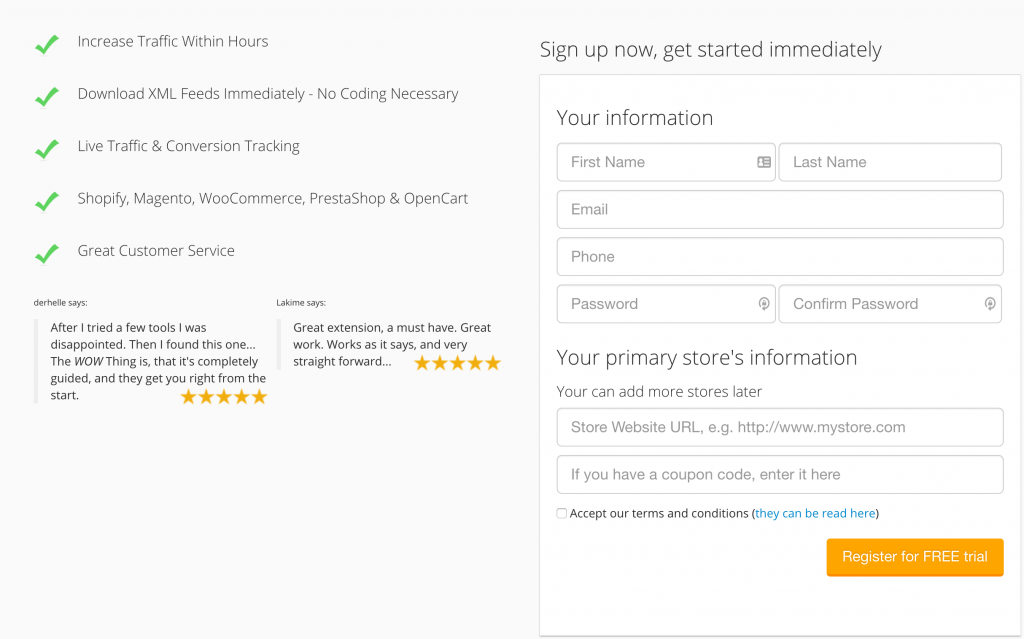 Log into your ShoppingFeeder account and you will be asked for the username and password linked to your store.
Complete Setup
Complete the setup process using the Setup Wizard.