In order to create Google Shopping Campaigns or set up Google Dynamic remarketing, you'll need to link your Ad account with your Merchant Center account. You can do this through the ShoppingFeeder dashboard, or you can do it through the Merchant Center following the steps below.
Log into your merchant center account and click on the Tools&Settings icon. Go to Linked accounts.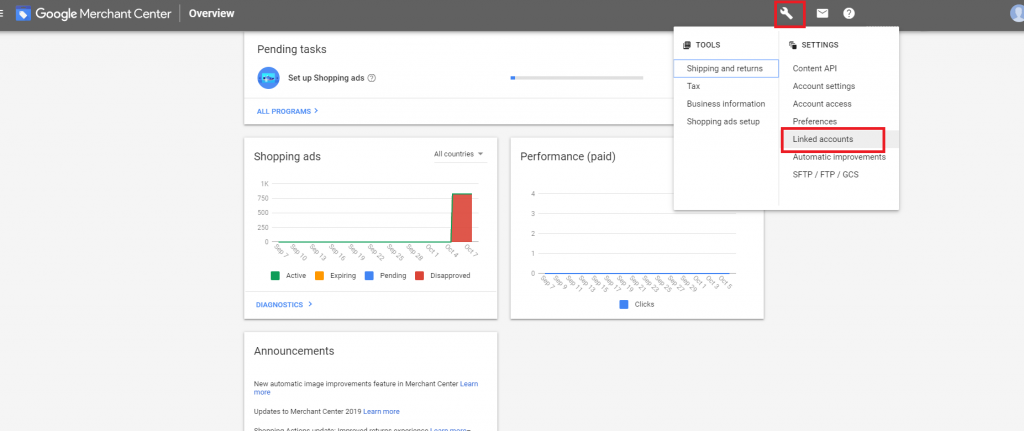 2. Click on Link Account, enter your Google Ads ID and click Send Link Request. 
You can find the ID if you log into your ad account and click on the Profile icon in the top right hand corner. Below your name it will read 'Google Ad Account' next to which will be a 10 digit number.

3. Then sign into your Google Ads account and view the merchant center request in your notifications.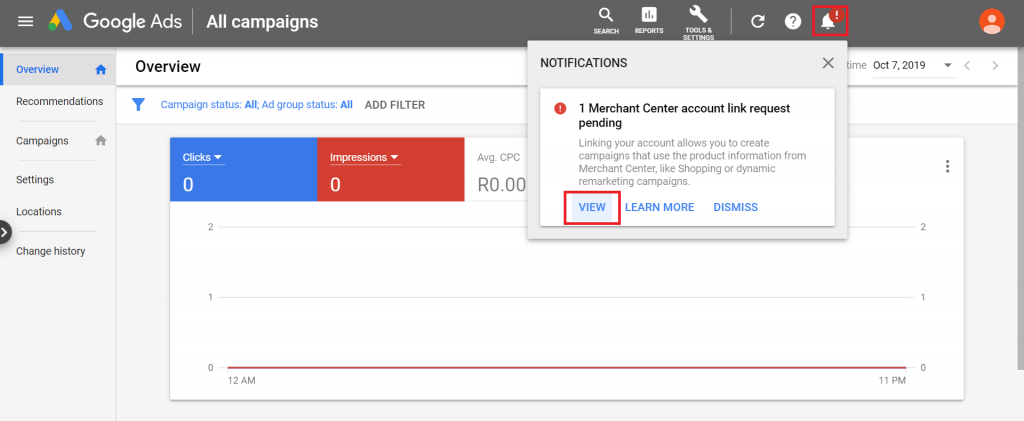 Click on the request, then click Approve.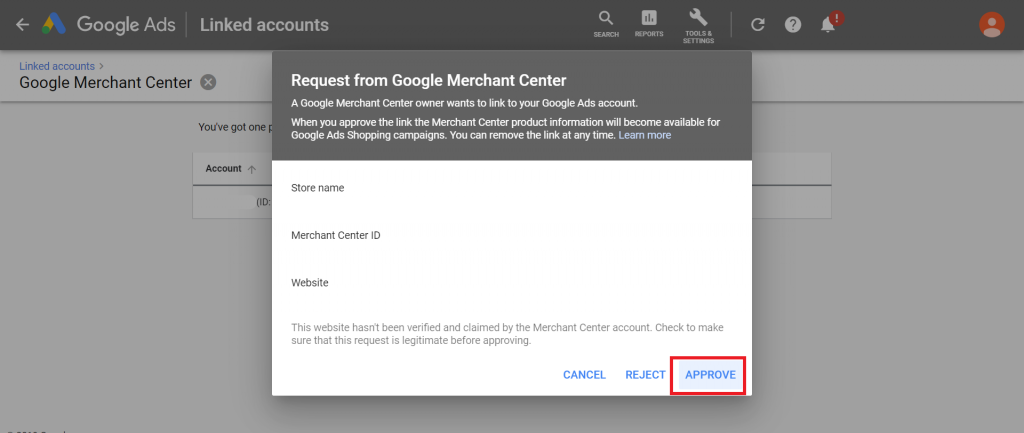 Great, now your accounts are linked!
There is a much simpler way to do this if you are a ShoppingFeeder user. Simply go to your ShoppingFeeder dashboard and manage your Google accounts. You can follow the steps in this post.