Magento is a leading open-source e-commerce platform which currently accounts for nearly a third of the current  market share. With an extensive list of features for running and marketing your store , an easy-to-use interface and the ability to completely customize your themes, Magento is a powerful e-commerce platform for those wishing to effectively market their products online.
Before using this guide you need to:
Note: This tutorial is for Magento 1.5 through to the latest version of 1.9. Version 2 and up are slightly different.
Login to your Magento Admin Panel
From the dashboard, click on System and select Configuration from the drop-down menu.

From the left menu, select Web then click on Unsecure.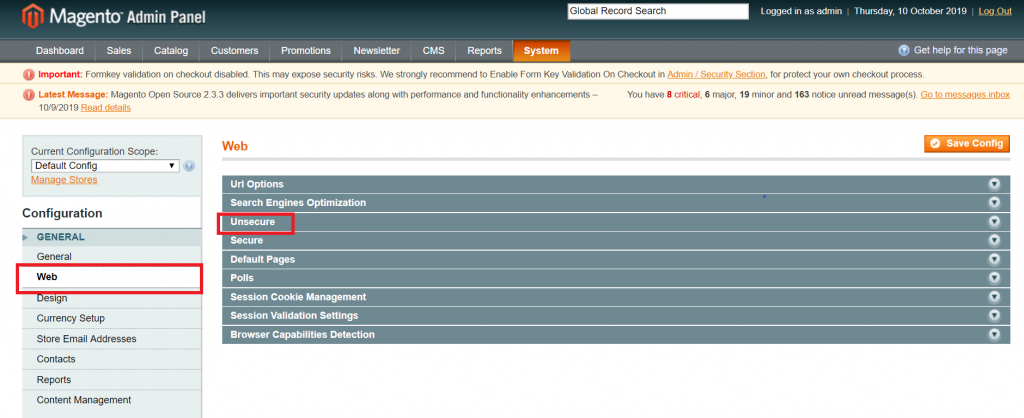 Under Unsecure is the URL of you store. Copy this to paste into ShoppingFeeder later.

Next, log into your ShoppingFeeder dashboard. 
When the Setup Wizard prompts you to enter your store URL, simply paste the text you just copied from the above step and complete the setup wizard. Voila! ShoppingFeeder is set up on your Magento store.