PriceCheck is South Africa's leading product comparison channel with over 95% market share in the product comparison space. Over the last decade the channel has amassed a huge following and features millions of products from thousands of vendors. If your business aims to expand into Africa, PriceCheck is a powerful and trusted channel that works seamlessly with your online store. Features such as a robust review and response system, the ability to display products not allowed on Google Shopping and other platforms and a vetting system which ensures that competition is fair and that all listings are genuine.
This step-by-step guide will show you how to submit an XML data feed to PriceCheck.
Before using this guide, ensure that you know how to:
Sign up for PriceCheck
To create a PriceCheck Merchant Account click here.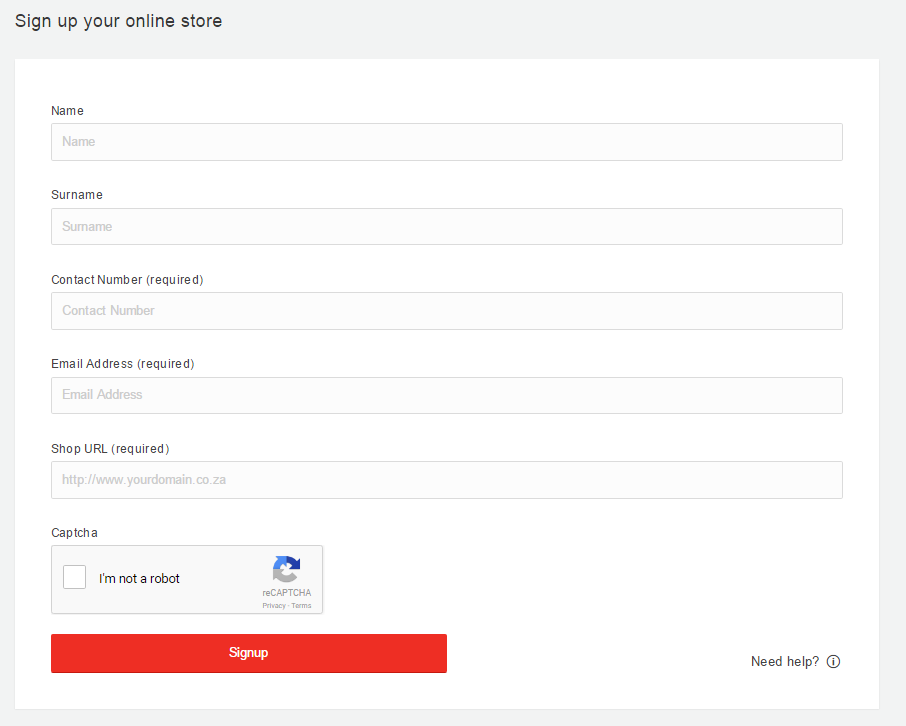 When signing up you are required to provide your contact information as well as store details.
Once you have filled in this form your PriceCheck account manager will review your store, contact you and guide you through the remainder of the process.
Generate a PriceCheck XML feed URL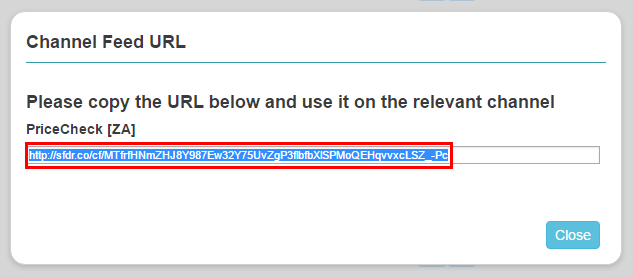 Select and copy the generated URL
Submit Feed URL to PriceCheck
Upon your store's approval, your account manager will contact you via email for your XML feed. Submit your generated feed URL and await approval.
Top up your account with credit
PriceCheck works on a prepaid credit system. Once your listing has been approved you will be required to purchase credit before your items appear on searches.  The minimum amount of credit you can top up with is R300 however, the PriceCheck team recommend purchasing R570 (Incl. Vat) worth of credit to purchase 250 clicks at their standard rate of R2.00 per click.
To purchase credit, login to your account by clicking here.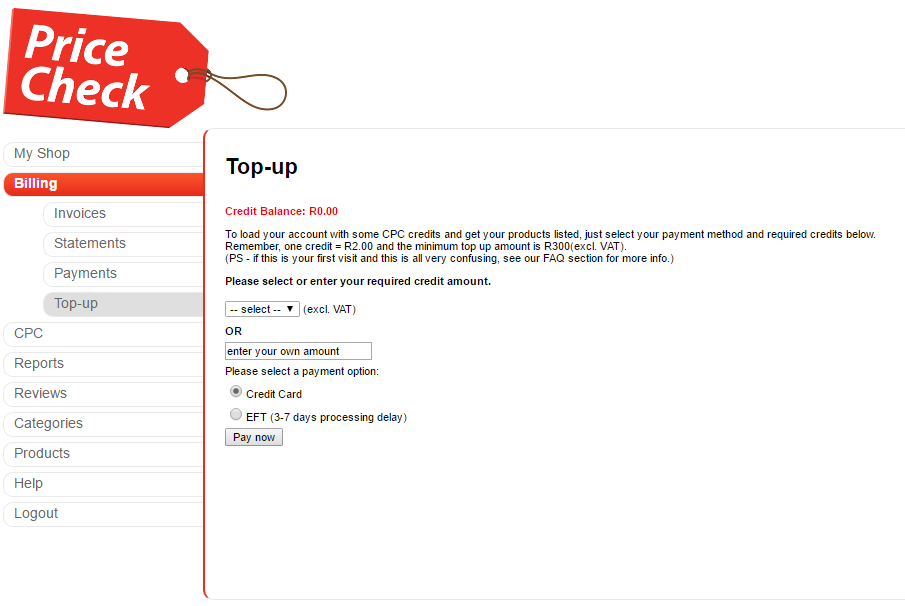 On the Merchant Dashboard, select the Top-up option
Choose between Credit Card and EFT
Select Pay Now
As a leader in the South African e-commerce market, PriceCheck is an important tool for any aspiring merchant. Whether you are a larger business seeking to expand or a small local merchant trying to get started in the world of e-commerce product marketing, PriceCheck is guaranteed to generate warm leads and boost your sales.