ShoppingFeeder is a powerful extension for WooCommerce that enables you to manage and distribute your product data.
To install and activate the ShoppingFeeder follow the steps below:
Search and Install From WordPress Dashboard
The WordPress Dashboard makes it very easy to search and install the ShoppingFeeder plugin.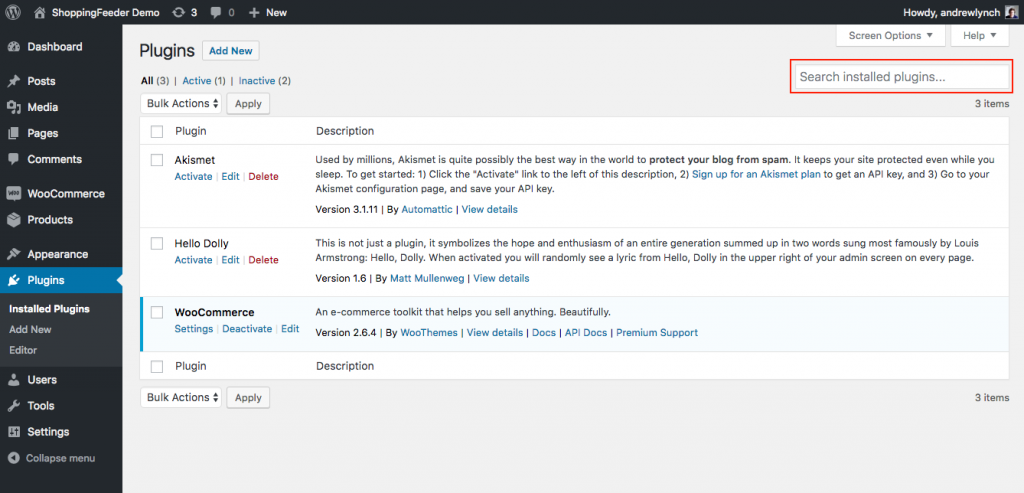 From the left side menu select Plugins -> Installed Plugins . You will see a list of all your currently installed plugins. To locate the ShoppingFeeder Extension use the use the Search Input box and type in ShoppingFeeder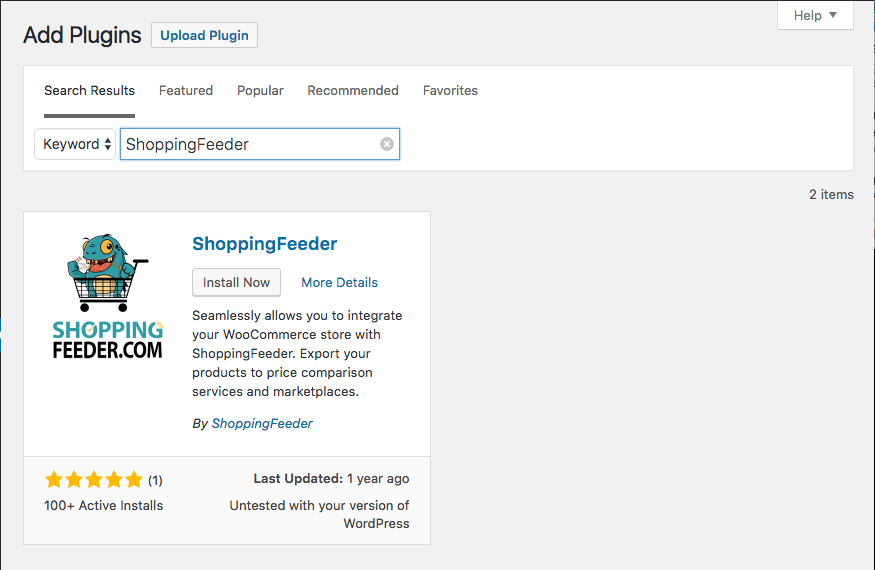 Click Install Now to being installing the ShoppingFeeder plugin.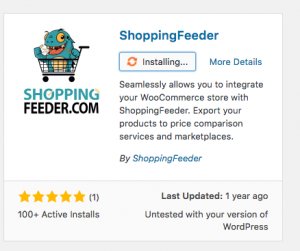 The ShoppingFeeder WooCommerce Extension will then begin to install.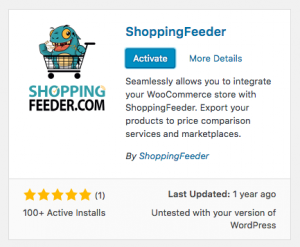 Once the installation is complete click the Activate button, this will enable the ShoppingFeeder plugin.
Configure ShoppingFeeder Plugin
Now that your ShoppingFeeder plugin is installed and activated you're going to configure you API Key and API Secret. These two keys will be provided to you during the ShoppingFeeder Setup Wizard.

Click settings to configure the API Key and API Secret.