One of the leading international e-commerce platforms, Shopify is a functional and stylish way to enter the world of e-commerce product marketing. Advantages of using Shopify include excellent support staff, a dedicated app store, simple yet powerful marketing tools and a design that is sleek and fully customizable at the same time. The site is fast, secure and has all of the necessary built-in features for running a successful online store.
If you're experiencing problems installing the app and are using Safari please switch to Google Chrome to complete setup.
In this step-by-step guide we will show you how to install and setup the ShoppingFeeder app on your Shopify store.
Visit the ShoppingFeeder App Page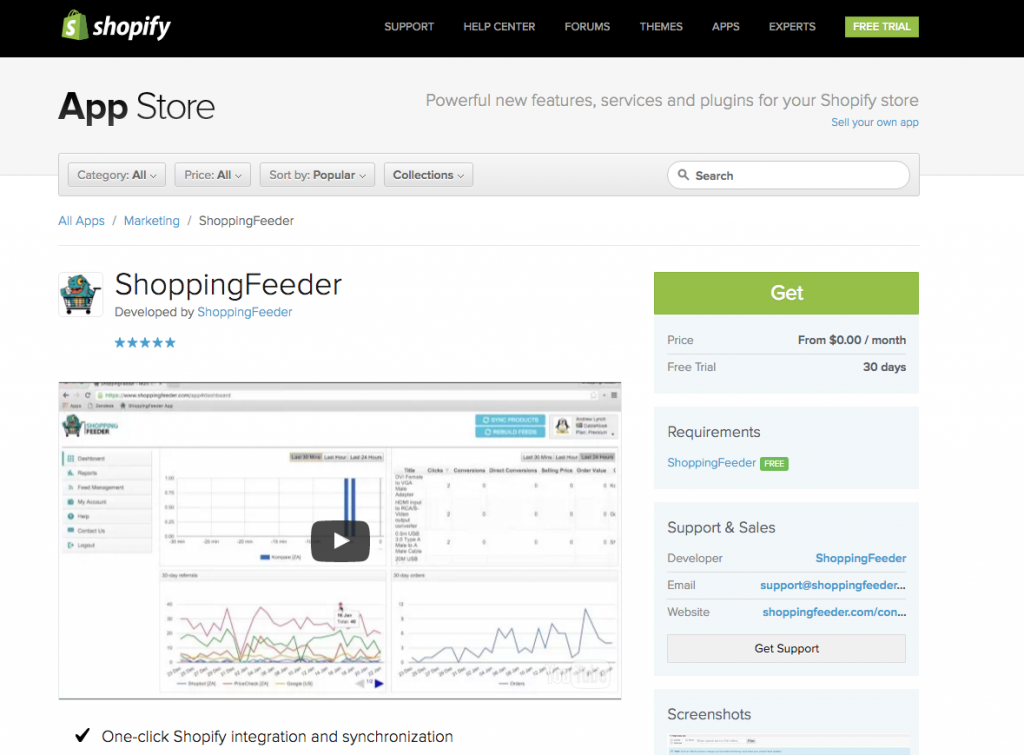 Select the Get button to begin the installation process.
Authorise the ShoppingFeeder App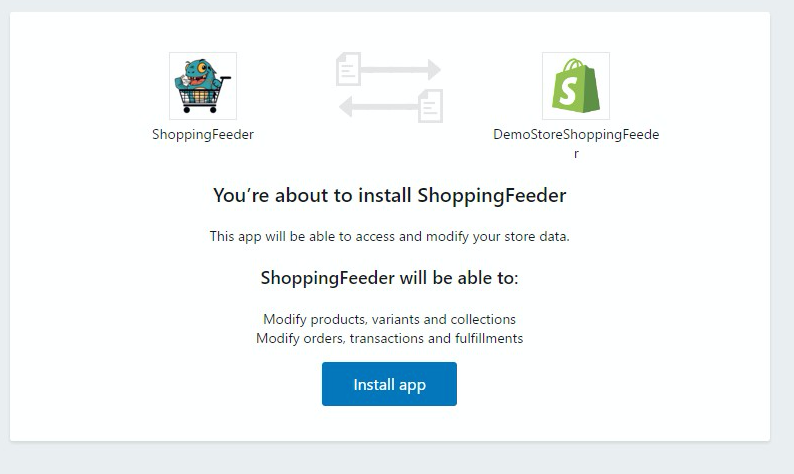 You are required to give ShoppingFeeder permission to access your Shopify store data. ShoppingFeeder uses product data and order information from your store to generate XML feeds and to provide analytics into how you each of the channels you subscribe to is performing. To provide ShoppingFeeder with required permissions click the Install app button.
Create ShoppingFeeder Account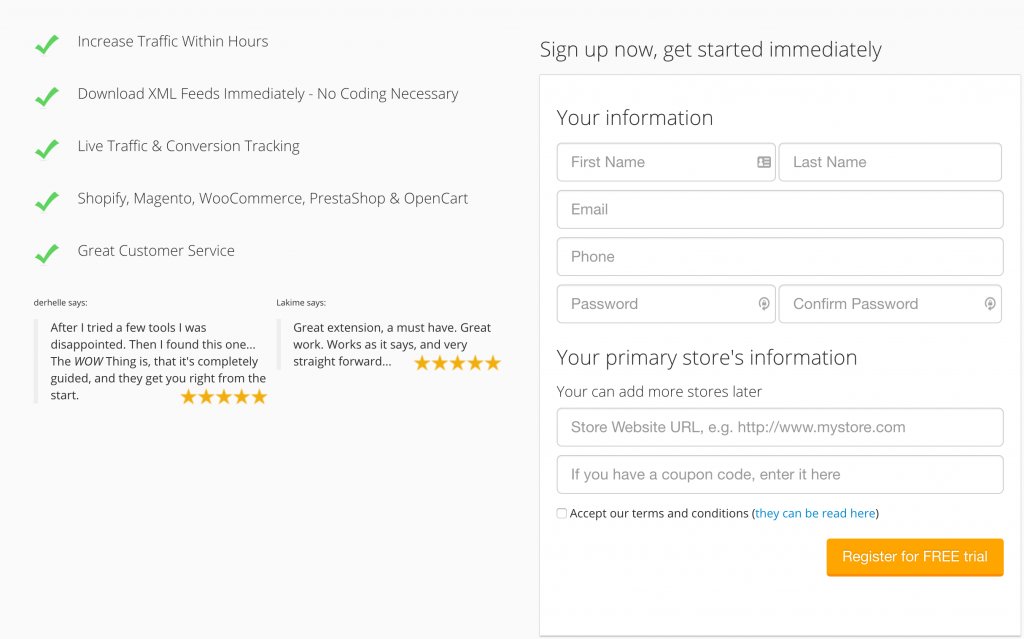 Once you've authorized ShoppingFeeder to access the data in your Shopify store, you'll be redirected to a page to create a ShoppingFeeder account. Enter the details and start your Free Trial.
Complete Setup
In order to complete set up you will need to complete the ShoppingFeeder Setup wizard. The wizard will guide you through the final steps of setup. To learn more about the ShoppingFeeder setup wizard click here