Google Merchant Center has made some changes this month. In the past Shopping Ads were automatically enabled, but with the recent update, merchants are required to enable Shopping ads manually in order to submit feeds to Google. Follow the steps below to manage your programs either from the merchant center sign-up or from your merchant center dashboard.
If you're new to Merchant center, you'll need to create an account. Enter your business information and click Continue.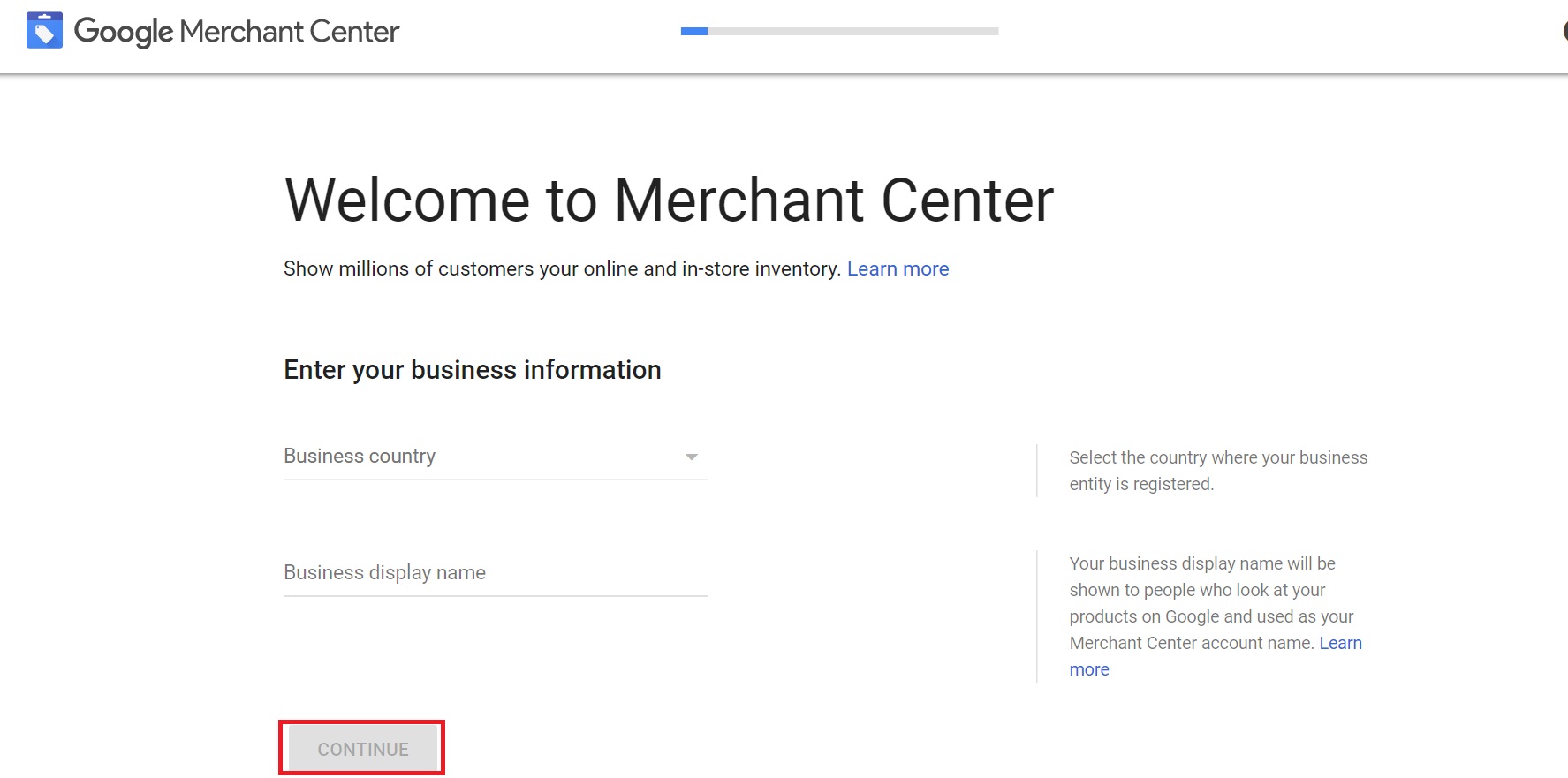 Tick the appropriate boxes if you'd like to allow Google to contact you, then accept the terms and conditions and click Continue.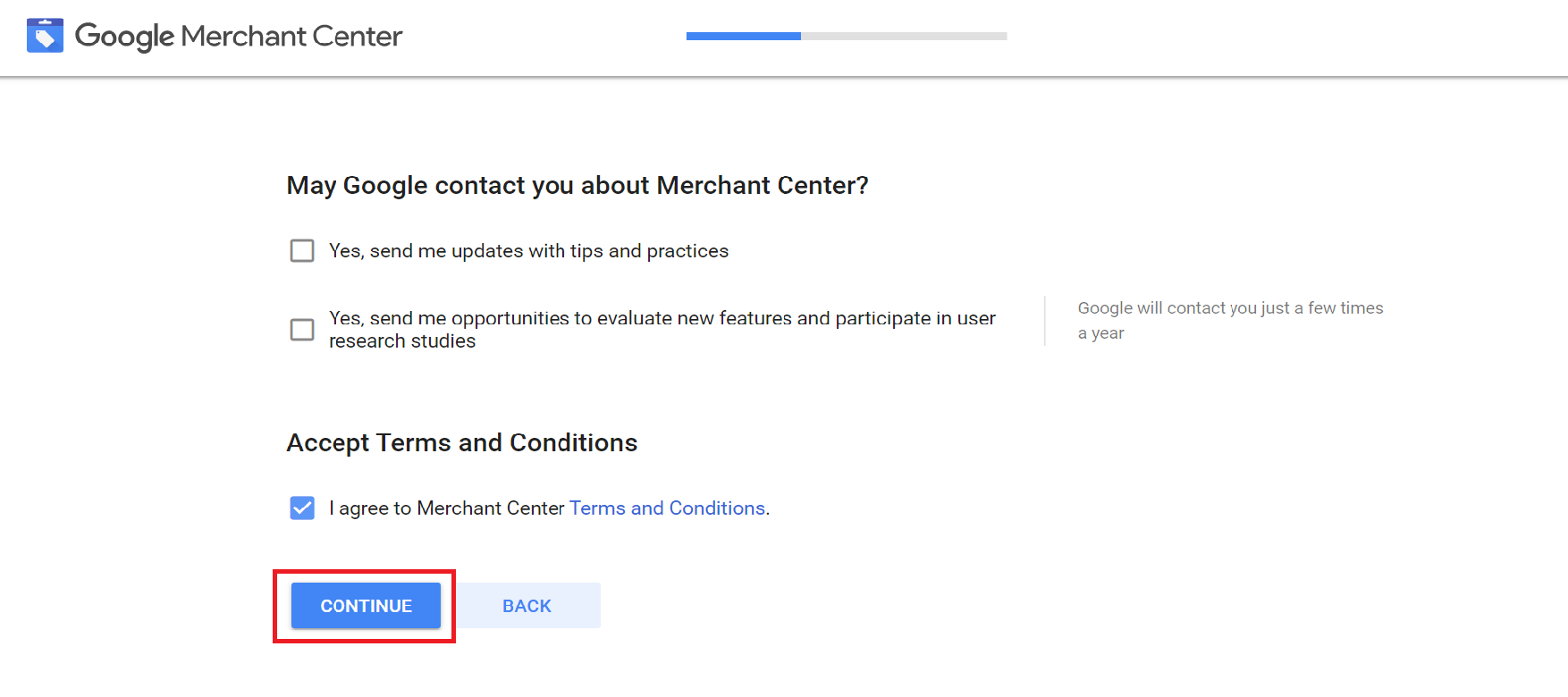 You'll be asked to select your programs. If you choose to skip this step, you can enable Shopping later from the Growth tab within Merchant center. However, it will be easiest to select Shopping now to enable ShoppingFeeder to push your feed. Tick the Shopping ads box and click Continue.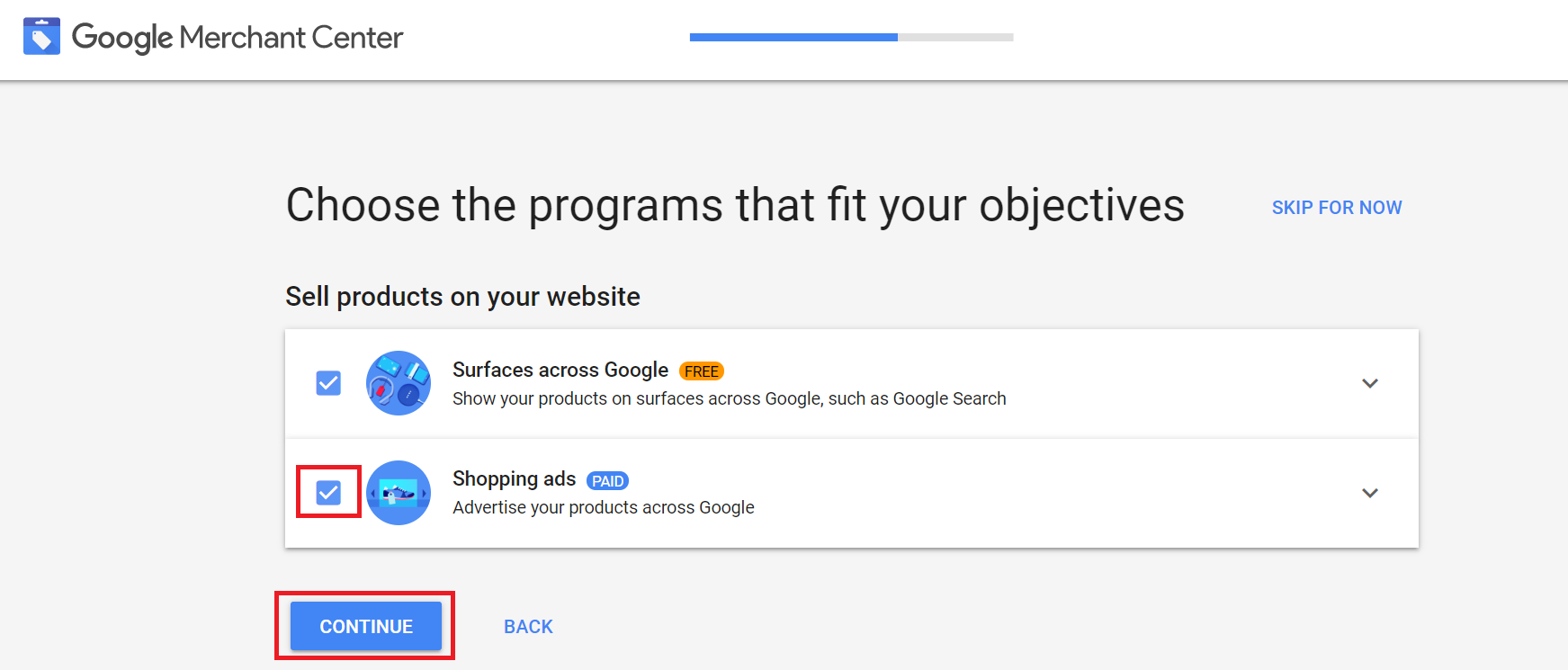 Now click Create account.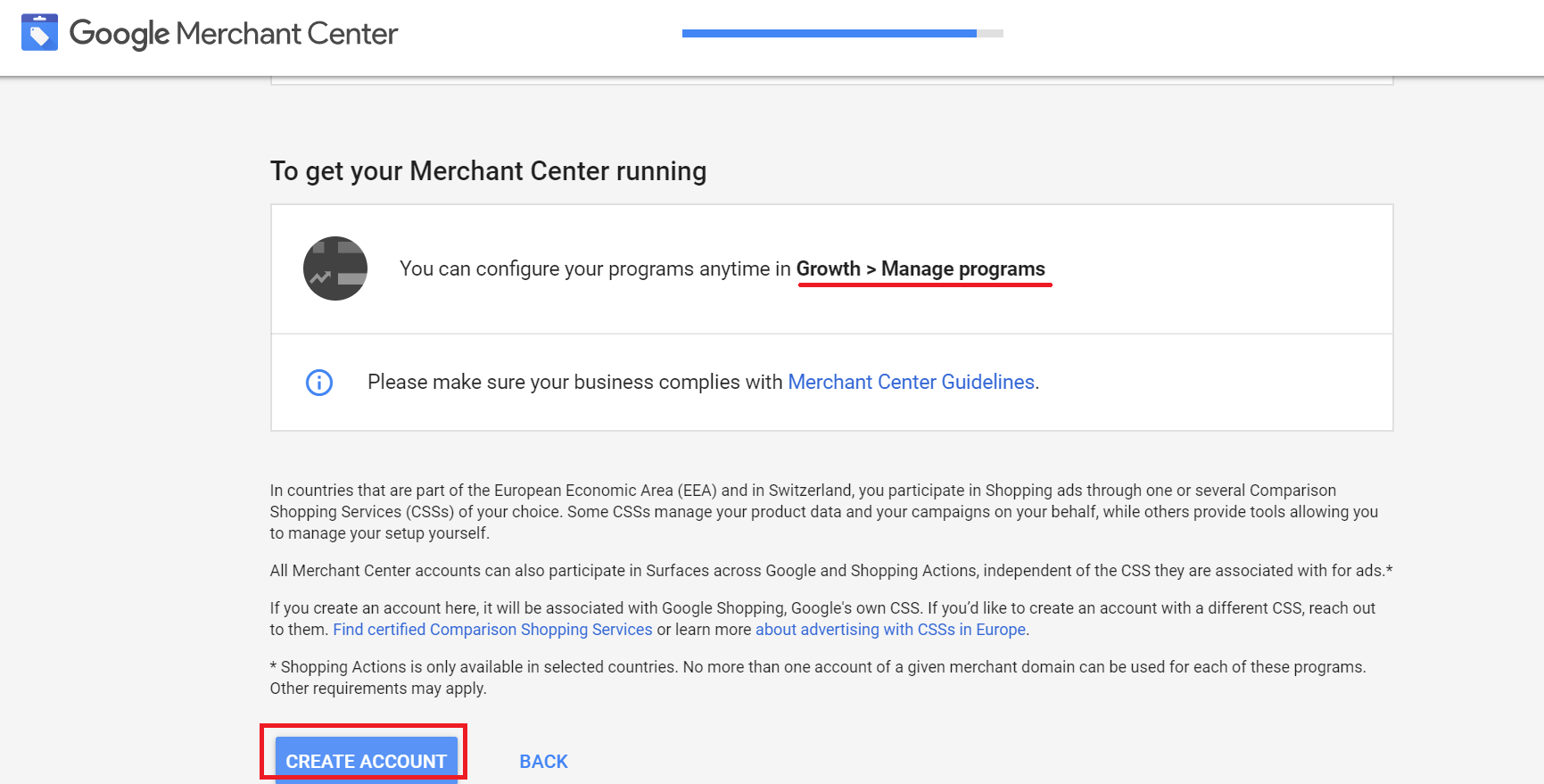 Now you'll be able to set up your shopping ads and surfaces from the merchant center.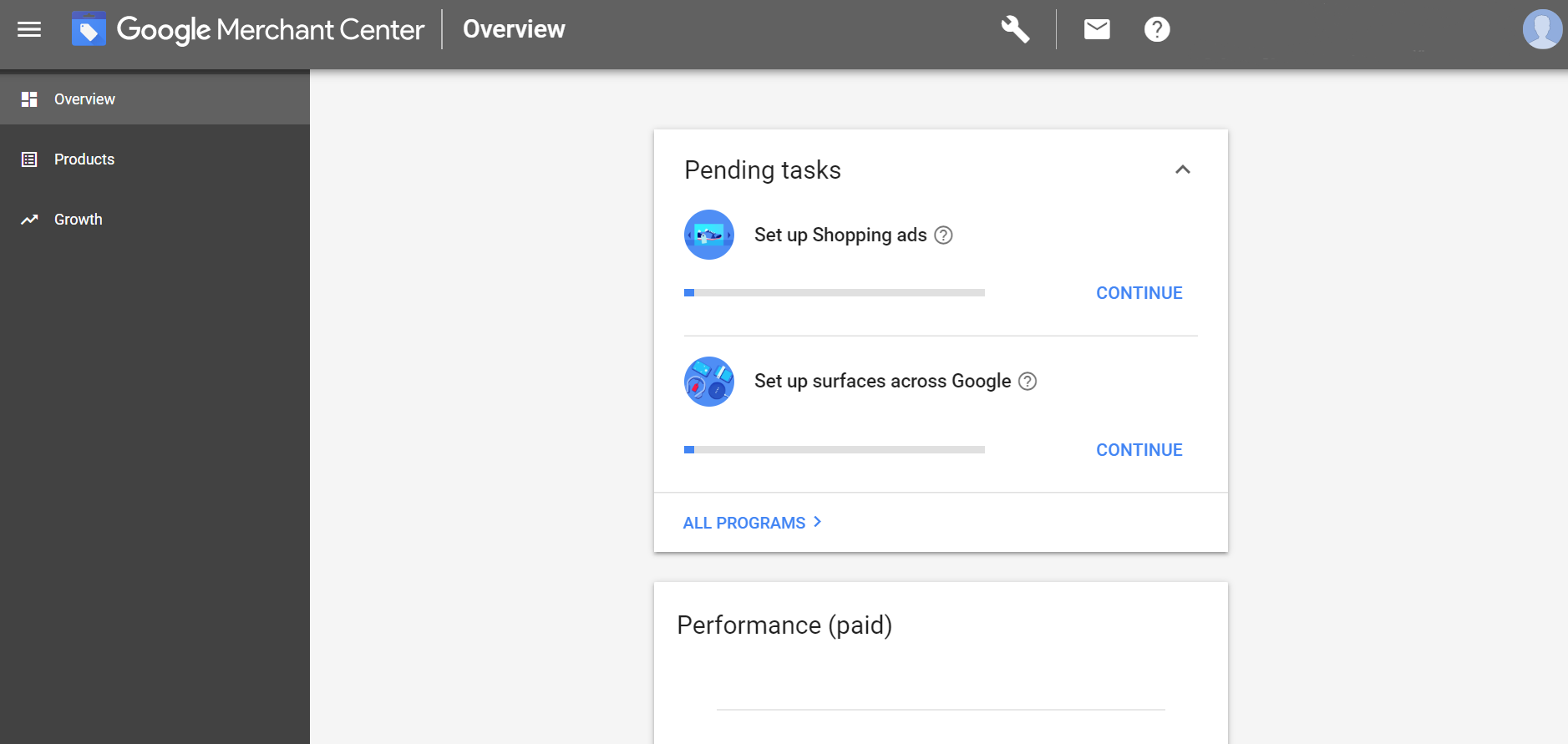 If you skipped the Choose your program for your objectives step, ShoppingFeeder will be unable to push your feed to Google and your feed will fail. From the merchant center, go to the Growth tab -> Manage programs to enable Shopping ads. Under Shopping ads, click Get Started.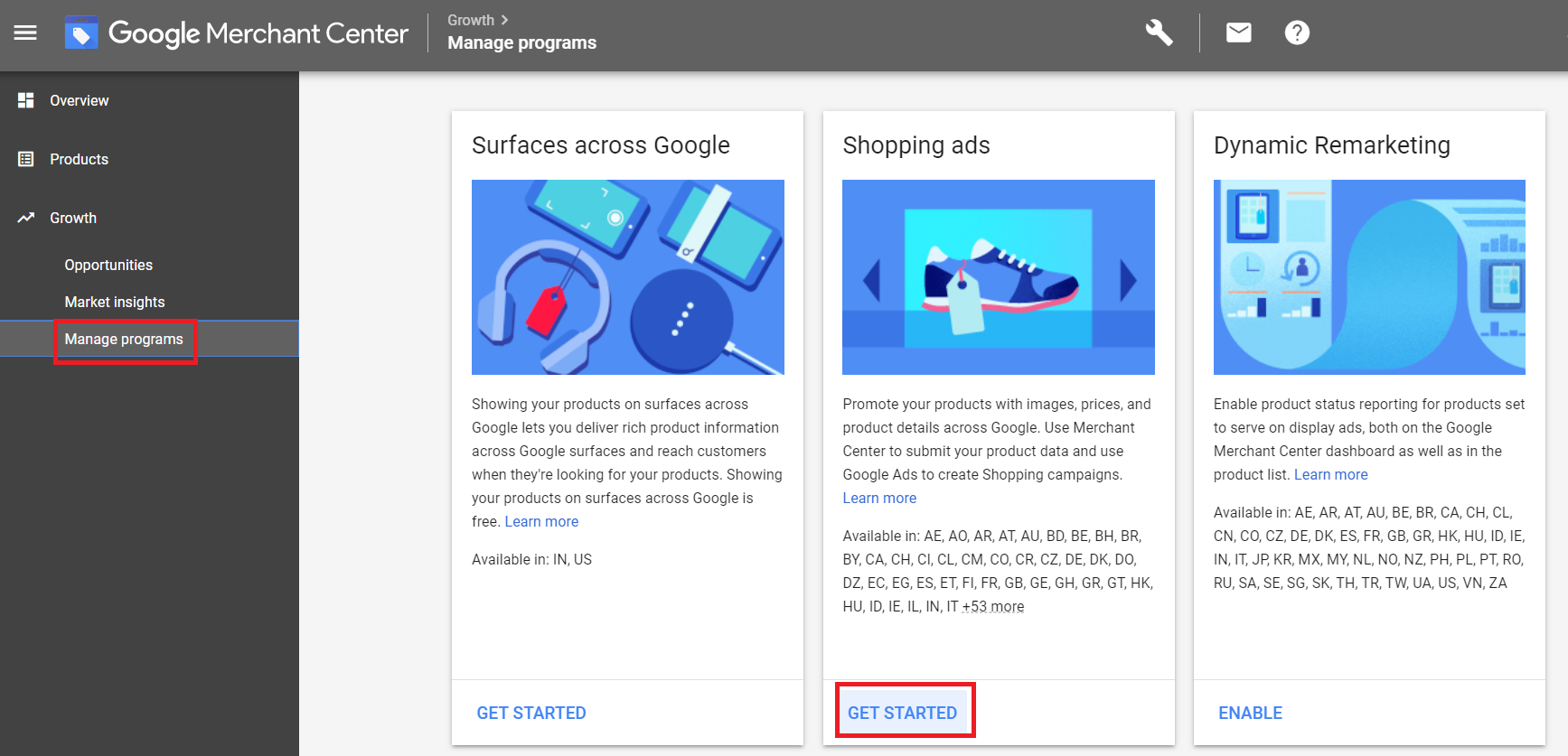 Google can help you understand setting up your Shopping ads here.
Once your ads are enabled and set up, you'll be able to submit your feed to Google via ShoppingFeeder.