Before you can create a XML Product Feed in ShoppingFeeder you need to:
Setup your Store and Install the ShoppingFeeder plugin
Login to your ShoppingFeeder Account
Goto Channel Management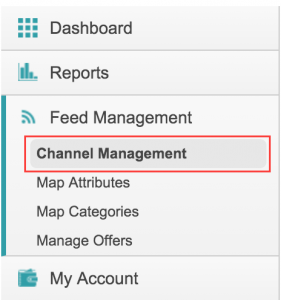 Select the XML feed you wish to subscribe to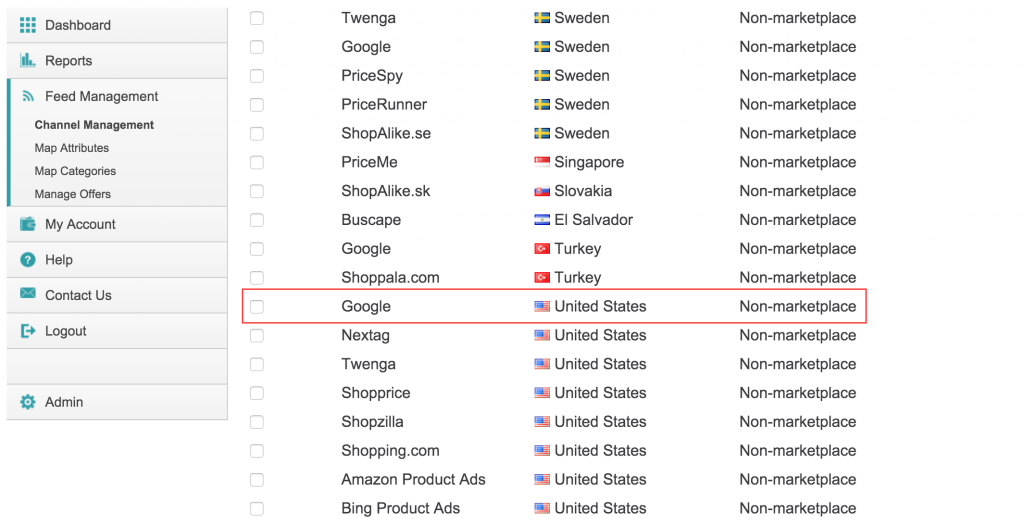 Use the the checkbox to select the Channels that you want to generate an XML Feed for. In this example we're generating an XML feed for Google Product Listing Ads in the United States.
Modify Channel Settings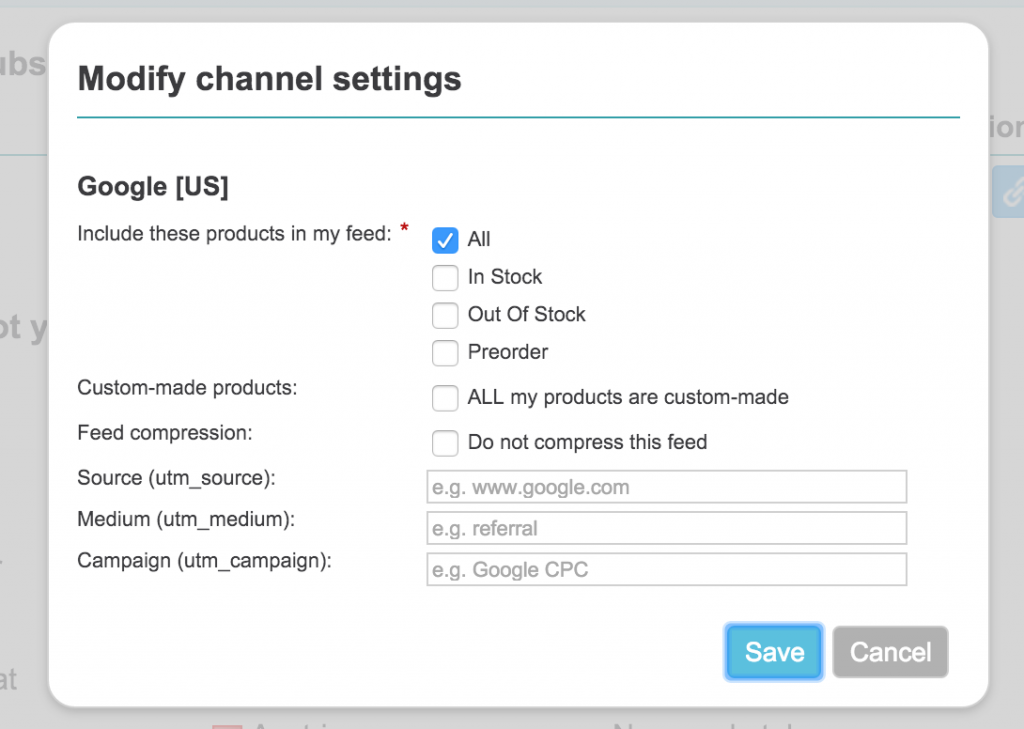 Each XML Feed can be customised to only send specific products to that channel.  You can filter out products from your feed based on stock availability. If you do not want to drive traffic to products that are out of stock you would only select In Stock.
Some feeds require that you notify them if your product is custom made. By marking that all the products are custom made it notifies the channel that there are certain identifiers such as the EAN that won't be available.
If your Channel does not support feed compression leave the feed compression box un-ticked.
While Shopping Feeder has built in click tracking and analytics, UTM tracking allows you to attach a custom URL to your XML feed and track a source, medium, and campaign name. You can use these field to monitor how a campaign is doing in Google Analytics
Get the XML Feed URL


Click on the link icon to get the URL to the XML Feed for a channel
Copy the XML Feed URL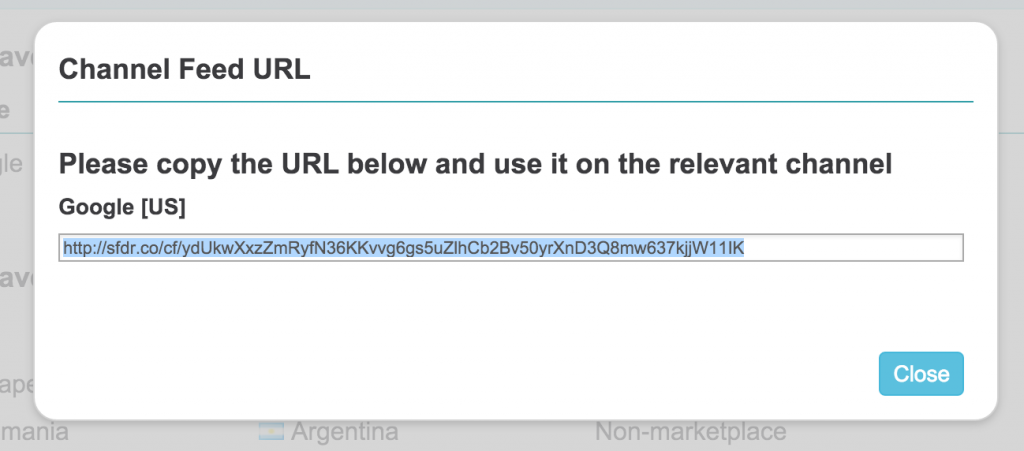 Copy the URL that appears in the box and provide it to the respective channel.